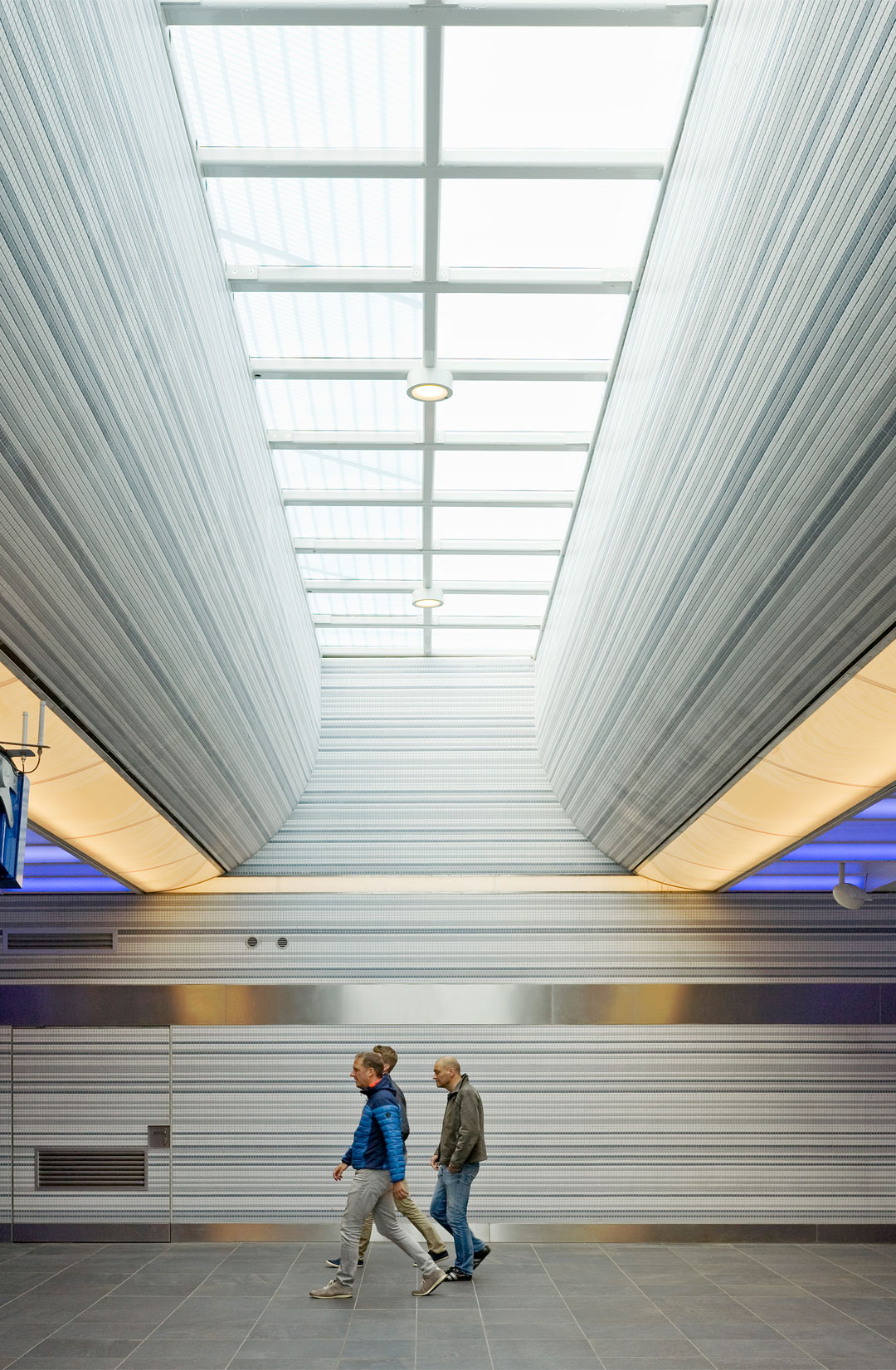 Image:
Marcel van der Burg
Zwolle train station
A Dutch Canyon
Antelope Canyon and the train station of Zwolle in the Netherlands may seem worlds apart. But for Jeroen Eulderink of Arcadis they aren't. When he was commissioned to redesign the pedestrian concourse under the platforms and tracks of the Zwolle train station, the captivating canyon in Southwestern Arizona came to mind.

Just as Antelope Canyon carves its way through the desert sandstone, with light beaming in from above, the underpass carves its way through the Dutch clay, interspersed with large openings in the middle of each of the four platforms above, where daylight generously floods in. The underpass has a width of 17 metres and a height of 3.5 metres, but given its length of 120 metres, it is inevitably perceived as an elongated space, which makes Eulderink's link with a canyon completely understandable. And by making it as bright as possible, he has transformed it into a welcoming space.
The canyon association conceived the idea to cover the walls with a horizontal band of small tiles from Agrob Buchtal, in white and two shades of grey, comparable to the stratification of layers of the Navajo Sandstone in the American desert.