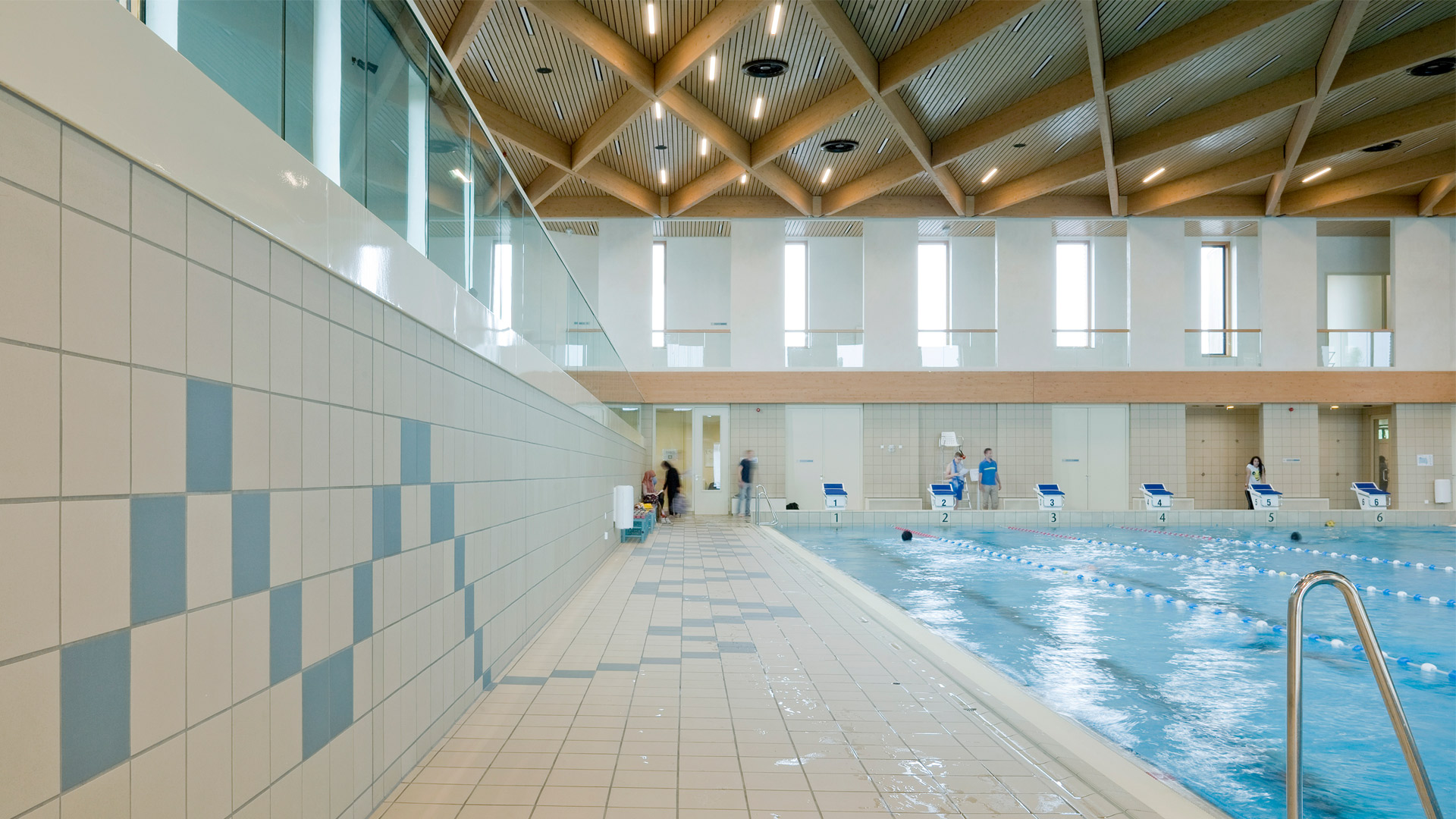 Image:
Marcel van der Burg
Noorder- parkbad
Well-rounded Architecture
In Amsterdam, the cardinal directions are commonly used for the names of the city's districts, parks and pools. Even when the city was hardly larger than its historical core and the rings of canals, there were already four churches named after the cardinal directions. So it wouldn't come as a surprise that the part of the city on the 'other' side of the IJ River is called Amsterdam Noord, and one of its parks the Noorderpark.

Within this park, a new indoor and outdoor pool complex has been built, designed by Branimir Medić, one of the partners of Cie. In line with the undeniable logic of it all, the pool complex is named after the park it is situated in: Noorderparkbad. The name of the pool complex is spelled out in its brick facade, which is one of several references in Medić's architecture to the expressionism of the Amsterdam School of the 1910s and 1920s. Amsterdam School architects like Michel de Klerk and Piet Kramer indulged themselves in the most fantastic brick architecture, and sometimes used the same trick of writing the name of the building in masonry.