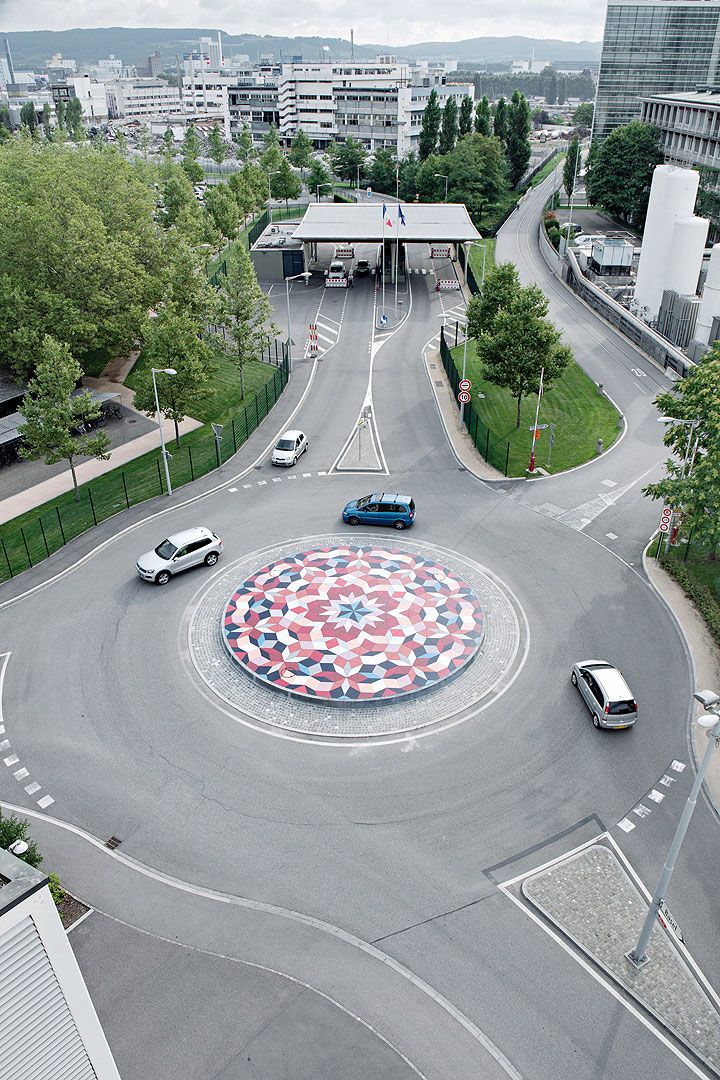 Image:
Reality Hacking 287_2013 ©p.regli 2013
Roundabout Novartis Campus
Roundabout art
The Swiss artist is renowned for his anonymous interventions in public spaces known as "Reality Hacking" where he temporarily intervenes – like a computer hacker – in the familiar systems of everyday life, cities or landscapes. For example, he sent an oversized marble snowman from Vietnam off on a trip around the world, painted white letters on American cows to see what kind of sentences they would form and planned loud recordings of a clock ticking away in a railway station. Previously sparsely adorned with flowers, the roundabout island in Basle is now causing some irritation as it appears in the artist's catalogue of works as No. 287 – as roundabout art as it were.