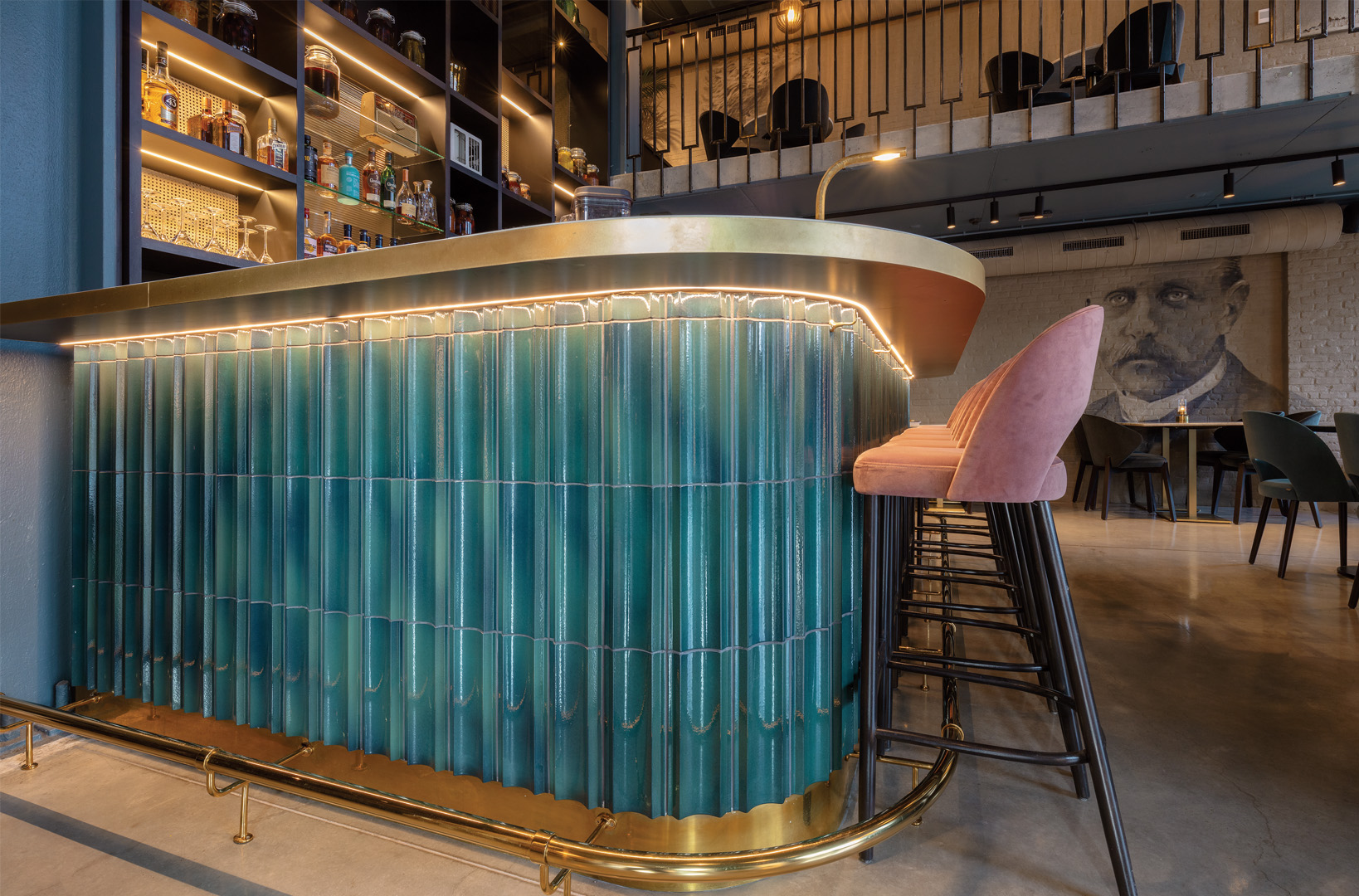 Image:
Marcel van der Burg
Restaurant Octave
Interior and food design as an overall concept
The premium restaurant Octave is located in the largest museum of the world for Belgian chocolate. The overall interior and food design concept comes from the Antwerp-based creative studio real. The striking point in the central open area on the ground floor is the bar. An eye-catcher - staged with expressive ceramic tiles of Agrob Buchtal.
The Chocolate Nation adventure museum is located in the centre of Antwerp, directly opposite the main railway station. It is a place where above all chocolate lovers get their money's worth. There, the visitors can follow the journey of the cocoa beans from their place of origin via the Antwerp harbour to the production of the world-famous Belgian chocolate.