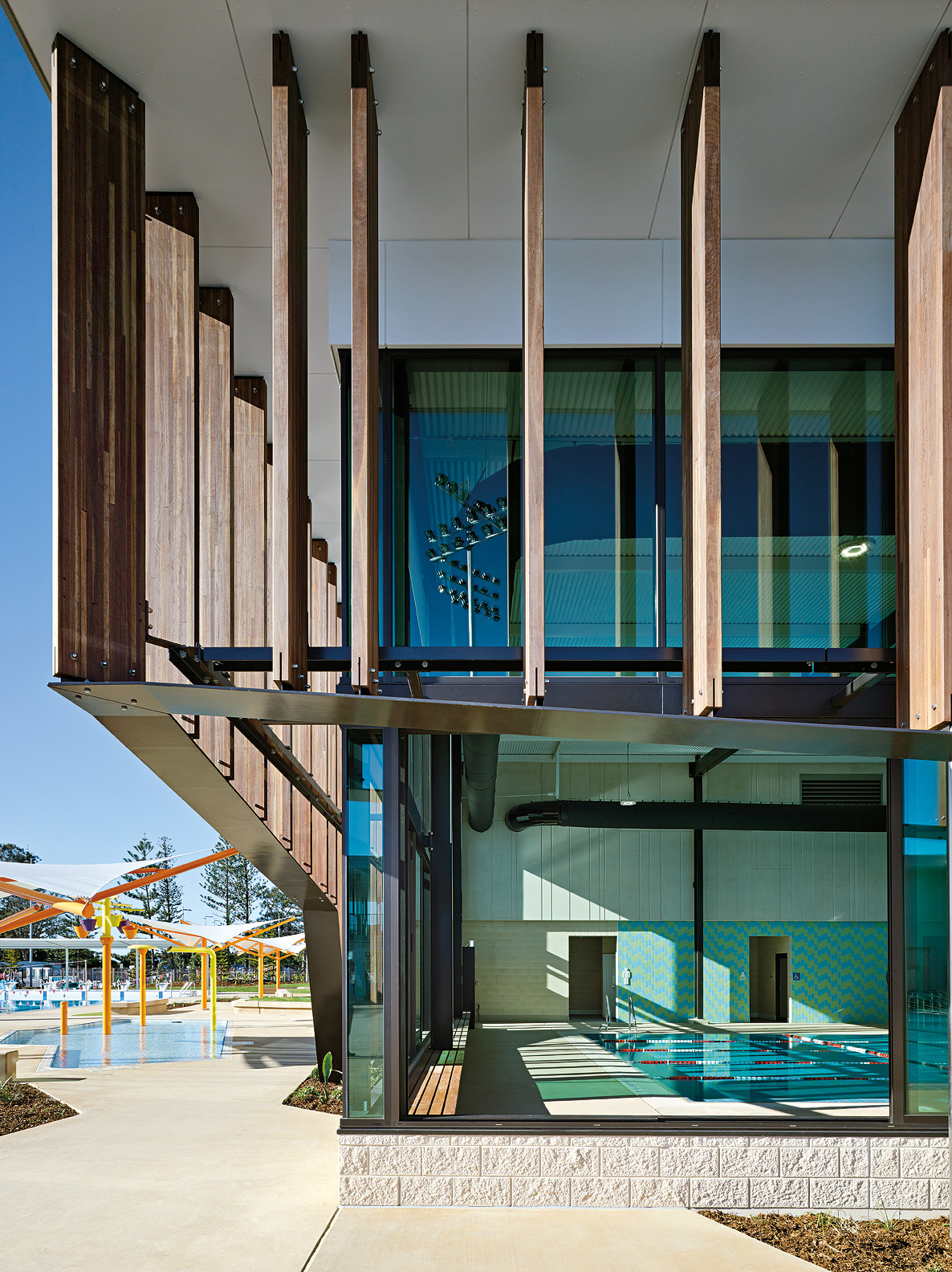 Image:
Christopher Frederick Jones
Gold Coast Aquatic Center
Speedy transformation
Ahead of the 2018 Commonwealth Games, this outdoor pool complex in Gold Coast has undergone an extensive make-over for this high-profile sports event. The transformation retains the three pools and the diving tower from the 1960s when the Southport Pool was originally constructed.

The $42 million (27 million euro) project, designed by Cox Rayner Architects, includes six pools, one of which is the new 50-metre, 10-lane competition pool with a seating capacity of more than 12,500 spectators. Moreover, it consists of a dry-land diving training facility, a gymnasium, a café and meeting rooms.